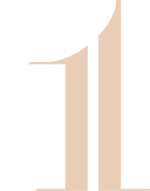 Fill out the contact form including your date and location to see if I am available to paint your special day!  I will send you back a customized link with pricing and options.
The price for a single live painting usually ranges between $2700-$5000 and varies based on size, weekday, time of year and location.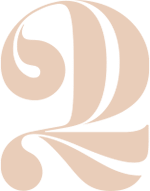 Don't let someone else take your date!
A 25% deposit is required to reserve the date of your event and we both sign a contract. I have a questionnaire that I send to you 8 weeks prior to your event.  In there, you will be able to specify who you want in the painting, as well as any key features of your event and venue that you want to be included in the final painting.
I arrive 2-3 hours prior to your event. I set up and start painting the background elements. While I paint, I will interact with your guests as they watch the painting develop. The painting will be close to being done at the end of the event.  After the event, I take the art to my studio where I place the finishing touches. I will email you a photo of the painting for approval.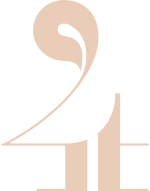 Once the painting is finished it will be either hand-delivered or shipped to you. I will give you tracking details in advance.
FAQ
Frequently Asked Questions
What type of paint and materials do you use?
I paint with high quality acrylic and oil paint on pre-stretched canvas. I also use a removable varnish when the painting is dry to the touch. This helps protect the painting from dirt and dust over time.
How many identifiable people can I request in a painting?
I recommend no more than 10-14 specific people in the painting. You can specify if you want me to suggest background people in the painting or not. Often people can be identified in my paintings by key features such as hair color and clothing – which is fun for your guests finding themselves in there. Additional people and details can be added after the event. I include 4-8 hours of touch-ups in the pricing, and no extra charges for up to two revisions to make sure you are 100% satisfied.
What do you need at the event site to create the painting?
The setup is minimal and does not require assistance. I bring my own portable easel and a small cart for my palette. I only need around a 4' X 4′ area, inside or outside. For evening events, and indoors, I need an outlet for my lamp. Ideally, I need to set up in a place that gives me a good view of whatever scene I am painting.
If my venue will only let you start an hour before, will you have enough time to set up?
Ideally I arrive 2-3 hours in advance, although I only need about 30 minutes to get everything set up to start painting. It is nice for your guests to walk in and see it already begun, but I can keep the whole thing going at once and move the painting along in a 5 hour party. Anything not completed at the event will be finished in my studio.
Can you do more than one painting at the same event?
Of Course!  I offer the Renaissance package that includes two paintings, one 24x 30″ and a 16×20. It is your choice if you what you want painted on the two different sizes!
My event has already passed. Can I still have a painting based on photos?
I am delighted to create a custom painting for you from photos  or video documentation of your event. I can create something about one specific moment or pull a story together from multiple images. I know sometimes it feels like everything is happening at once and I would love to tell your story with paint. You can choose a size and style that fits your budget. Limited availability.
My ceremony will be really quick; will you still be able to paint it?
Since ceremonies are so short, I like to arrive as early as possible to paint the background. I paint as much as I can during the ceremony itself and also take photos for reference. Then, I stay during the reception and finish your painting working from my photos. This way your guests are able to watch the painting of the ceremony progress while they're enjoying the party! If I cannot stay for the reception, then I will finish the painting in my studio based on my photos.
Will my painting be ready to hang on the wall?
Oil paintings are created on a  1 1/2″deep stretched linen. I paint the edges to match the front of the painting and put a wire on the back. These can be hung on the wall without a frame.  A frame can be added later to match your style. I can make some recommendations on framers and kinds of frames.
Where do you live? Are you willing to travel to paint an event in a different city?
I am based in Warwick, NY. This on the northern NJ border, 50 miles from the GWB. I frequent NYC, Long Island, New Jersey, Philadelphia, Baltimore/DC and New England areas. Locations over 1.5 hours may require a travel fee that will be at cost- depending on where they are. Please inquire. I do love to travel and I have experience traveling to paint. If I spend the night I usually try to finish the painting the next morning.