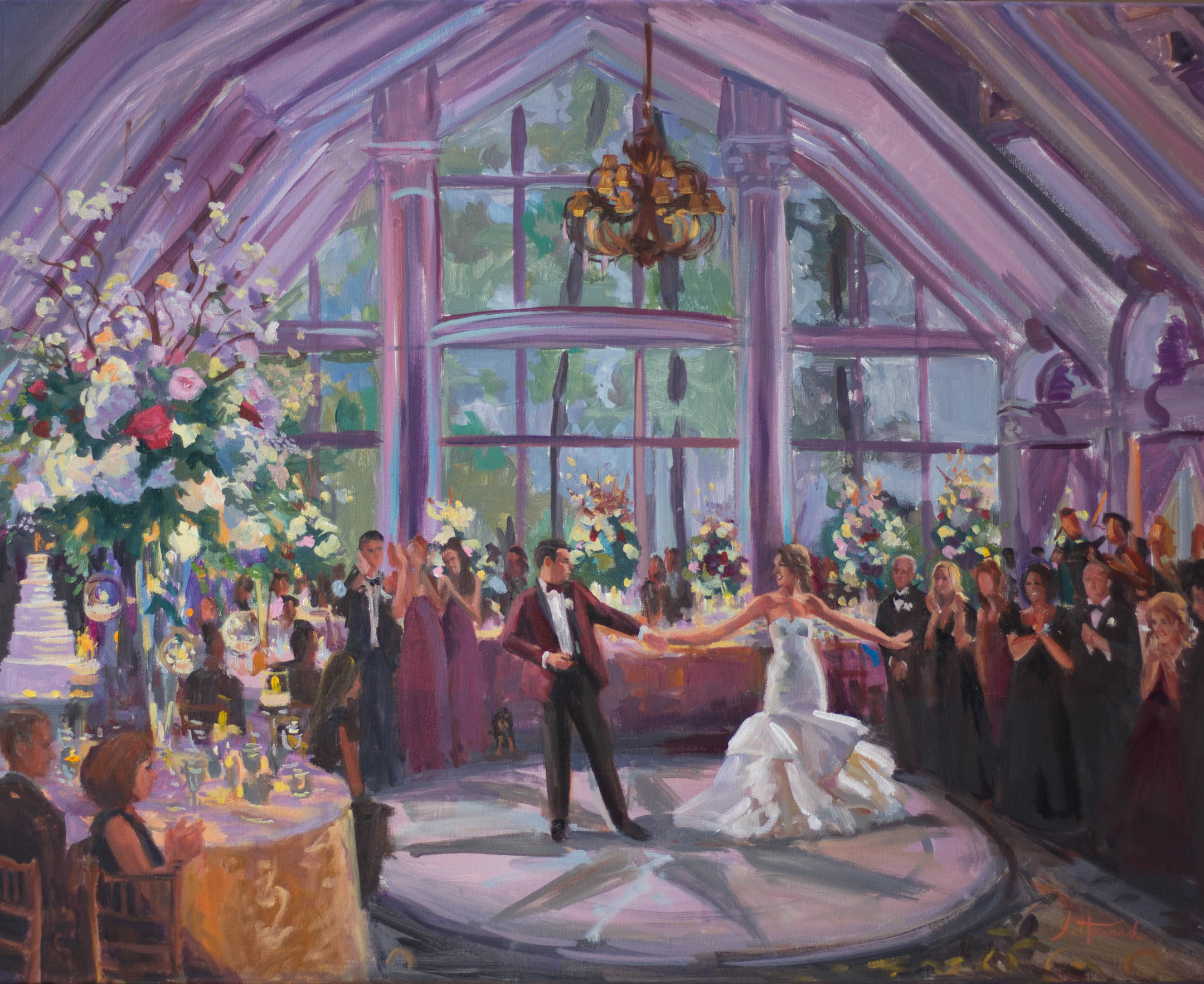 "There's something about telling a story visually that is incredibly powerful for me. I find myself to be more of a participant in your events, your parties, your special occasions and less of a spectator when I have my brush in hand. Telling your story in paint on canvas allows me to capture the emotion of a moment. Your personal story can be felt and not just heard when the imagery speaks to the observer."
Janet Howard-Fatta
Your Event Artist
Bring the romance of art to your event.
Your events, your parties, your relationships come to life in a painting to have as a lasting keepsake. I tell your story for you, in art, on canvas with your colors, at the places you bring me to, with your family and friends. The painting will unfold into a work of art for you to keep always. Live Event Painting is a unique way to capture the special moments of your event and becomes a family heirloom.
In a nutshell, how it works is I come to your wedding, celebration, or fundraiser and create a painting on location. I start painting early, painting the basics of the scene.  I work with you in advance to decide what moments you want captured. With many years of experience as a fine artist, live event painting comes naturally, and my impressionistic style captures visual poetry. Paintings are then brought back to the studio for additional detail and refinement.
Let's Connect
Contact me to get started!
Painting Portolfio
View my other work