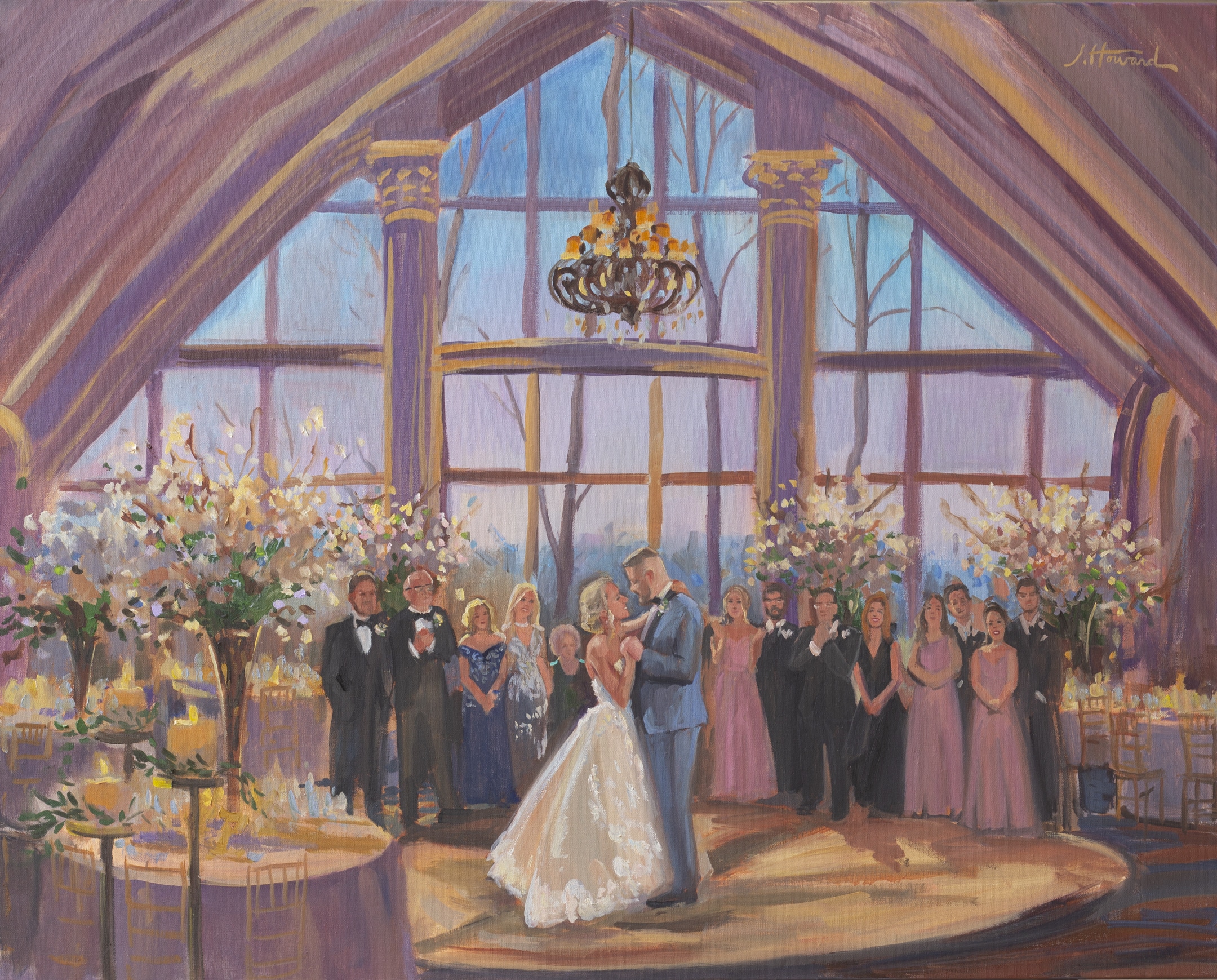 Live Event Painting is a unique way to capture the special moments of your event. The painting will unfold into a work of art for you to keep always as a family heirloom. 
I tell your story for you, in art, on canvas with your colors, at the places you bring me to, with your family and friends. 
Janet received a BFA in painting at Pratt Institute. Currently she paints events on weekends and is a board member of the Orange County Arts Council.
Janet facilitates the Warwick Life Drawing Group at the Seligmann Center. She lives in the Hudson Valley – Warwick, NY, surrounded by the beauty of a rural landscape that includes farms, mountains and state parks.